COMING SOON:,
Romeo Blue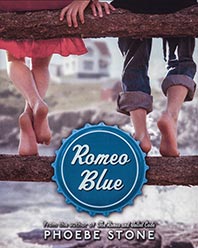 Romeo Blue
Published by Levine/Scholastic
June. 1, 2013. Hardcover.
(350 pages)
ISBN 978-0-545-44360-9
How to order books by
Phoebe Stone:
Phoebe's books are available at bookstores and from online booksellers.
Check this link for your Local Bookseller
You can try a search at Amazon.com or Barnes & Noble to locate Phoebe's books as well.)
IF YOU CAN'T FIND A COPY OF ANY OF PHOEBE'S BOOKS -- PLEASE E-MAIL US. WE HAVE COPIES OF ALL TITLES AVAILABLE.
Click on any of the picture books and an order from will appear.
If your local bookstore doesn't have one of Phoebe Stone's books, please ask them to order it--or contact us directly.
You can contact us for an autographed book with an original line drawing on the endpaper.
Order Phoebe's latest books:
Romeo Blue (pub. 6/2013),
The Boy on Cinnamon Street,
The Romeo and Juliet Code
or Deep Down Popular
from your local bookstore
or school book fair.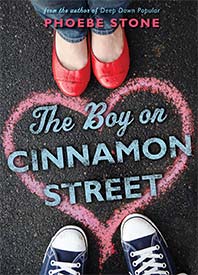 The Boy on Cinnamon Street
Published by Levine/Scholastic
Feb. 1, 2012. Hardcover. (236 pages)
ISBN 978-0-545-21512-1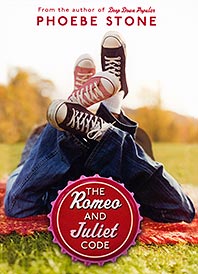 The Romeo and Juliet Code
Published by Levine/Scholastic
Jan. 1, 2011. Hardcover. (304 pages)
ISBN 978-0-545-21511-4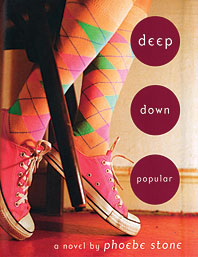 Deep Down Popular
Published by Scholastic in Paperback
September 2009. (280 pages)
ISBN-13: 978-0-439-80244-4